Introduction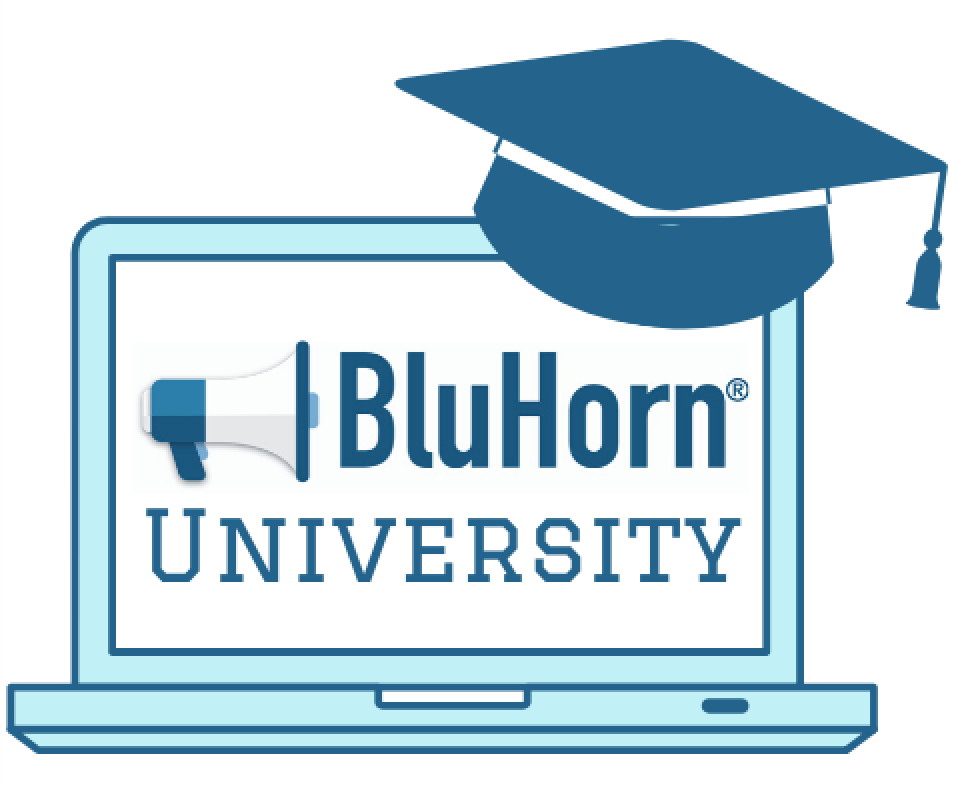 Welcome to BluHorn University! We're so glad you're here!
In this program you will receive training on basic use of the BluHorn platform. Here's a few important notes:
This course is broken up into phases focusing on different areas of the software. You will be reading and watching videos to learn how to use BluHorn, as well as practicing processes in the system. Make sure you have a quiet place to concentrate. There is a progress quiz at the end of each phase.
Your progress is saved. Feel free to break up your learning experience as needed. When you come back you can pick up right where you left off!
You will get the most out of this course by working along with the videos. We recommend opening BluHorn in a separate window.
If you don't already have an BluHorn account, reach out to us by emailing

[email protected]

. You'll need this in order to proceed with the curriculum.
Thanks for joining us! We look forward to "seeing you" in BluHorn!